Here's a few pics of my ride. It hasn't been raced in 25 years, so it needed some updating (cage, harness, general safety stuff). But I'm almost done. Another couple nights and I'll think it'll be ready to put a few passes on. I need seat time to sort things out. I'm gona be kinda gentle on it, because I'm scared of breaking axles (stock vintage '51 D27 and D44, with 5.38's and power locks in both) and stock D18 Tcase. Agenda for this winter is new front and rear axle assemblies, new Tcase, swap to auto trans, and maybe a little more engine. Right now I'm running a 269cu. in. SBC with a Muncie M21 4speed. Anyhow, here's a few pics............
Picked these up for $40....!!!! WOOHOO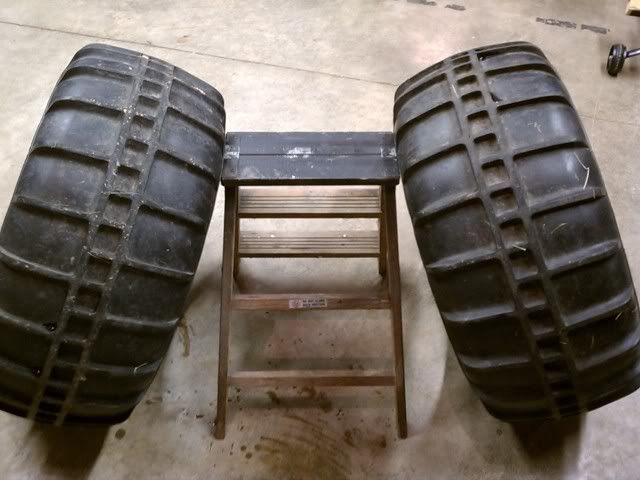 Added diagonal bar for EC4WD rules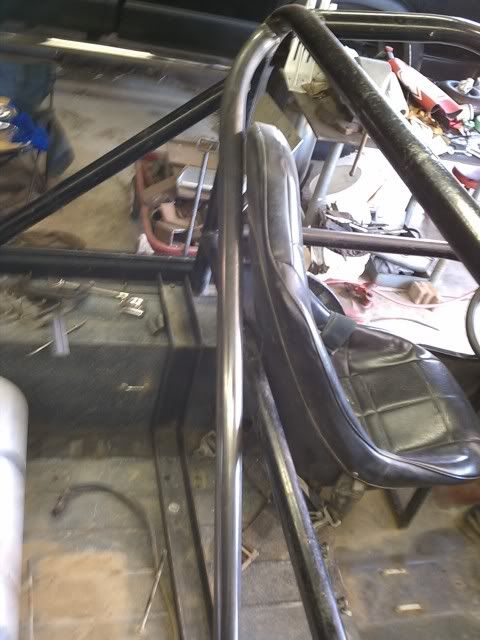 Set of 15x18 wheels I narrowed to 15x15, blasted, and painted black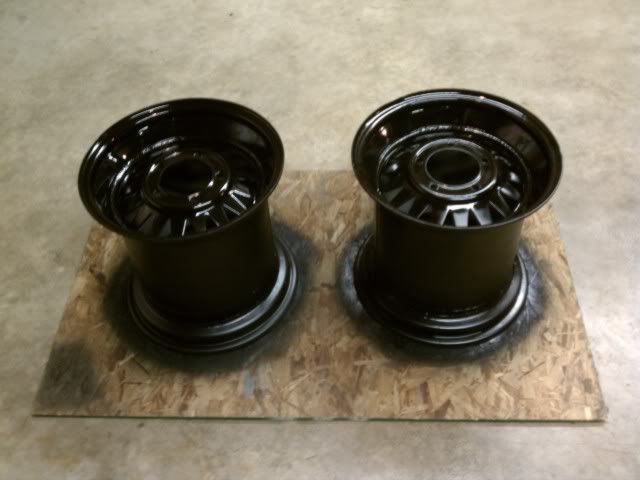 14.50x15 Xtreme Eliminator tires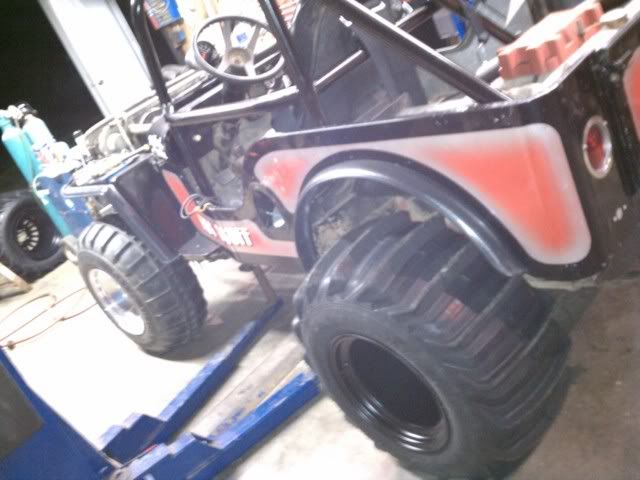 14.50 Desert Tracs on 15x12 Douglas wheels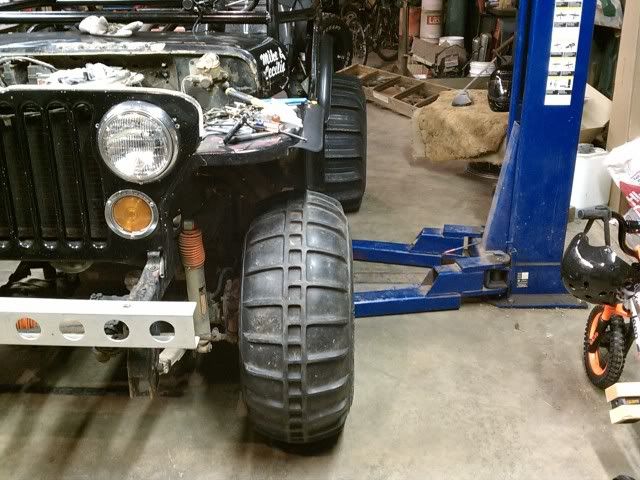 And still have the hood off working on things.....