Ok, The resurrection has started!!!
(Don't mind the dirty underbody/frame. It'll all be perty and clean when it's done. Everything will be freshly painted when it's done.) Except the body. That will remain untouched, except for a new hood scoop......
The 4 speed is out, and I bolted a dummy TH350 case in with the tcase adapter to start the mock up.........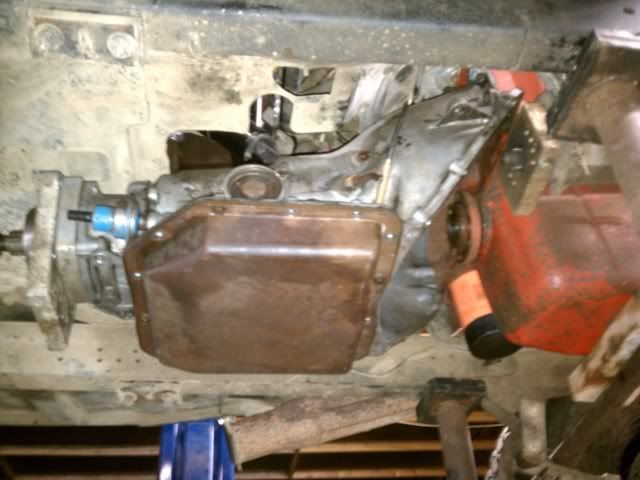 Here's my Dana 20 case all ready for assembly.........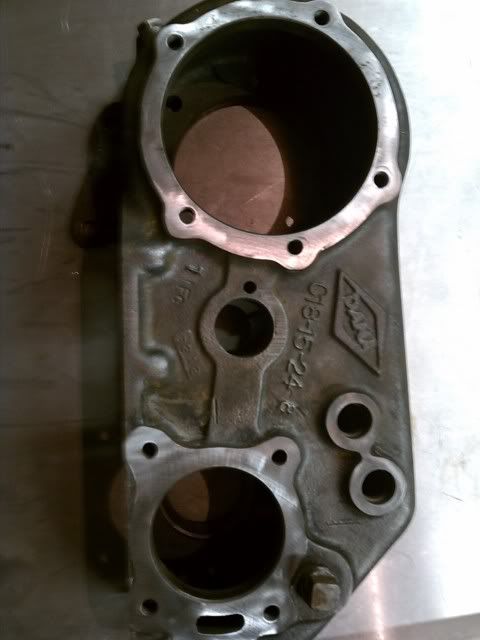 Hood scoop teaser..........
I'm hoping to have the Tcase assembled this weekend, and start on the mounts. Looks like I'm going to make "ears" that come off the side of the Tcase to mount to the Jeep frame. Instead of having an actual crossmember. Since the Tcase adapter clocks the Tcase far enough down, I don't want anything hanging any lower. So a actual crossmember is kind of out of the question. It should be good though. As soon as I get the Tcase together, and get the ears done, I'll start on the front axle swap (D27 to D30) and moving the axle forward. Then comes the rear end...... possible narrowed D44
Keep checking back, as I will update this as I go. PLEASE, feel free to question/comment as I go. I am VERY open to suggestions!