Today was the kickoff to winter trail riding season. The weather was awesome and it wasn't too muddy. There were a lot of racers out today.
Kathy and I rode by ourselves for most of the morning. Kind of some much needed "mom and dad" time as we haven't seen each othter much in the last month since we both have new jobs with a bit of travel. Here's Kathy in the Rhino at the shoe tree.
We had a good showing of Rhinos and Teryxes. Pretty fun riding.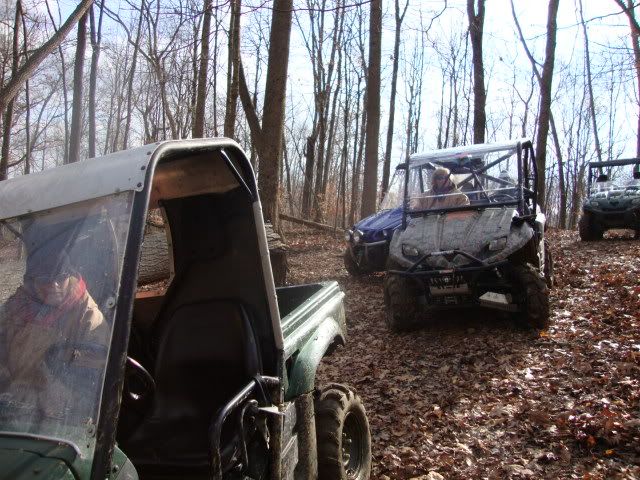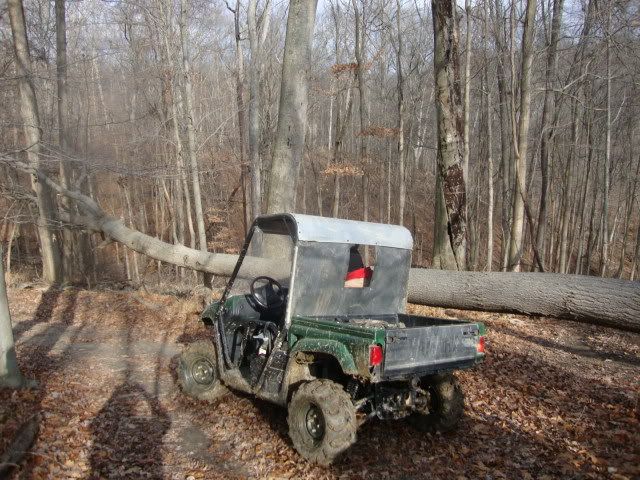 Brian and Avery Harrison ridin' in the "Brave Digger".
J